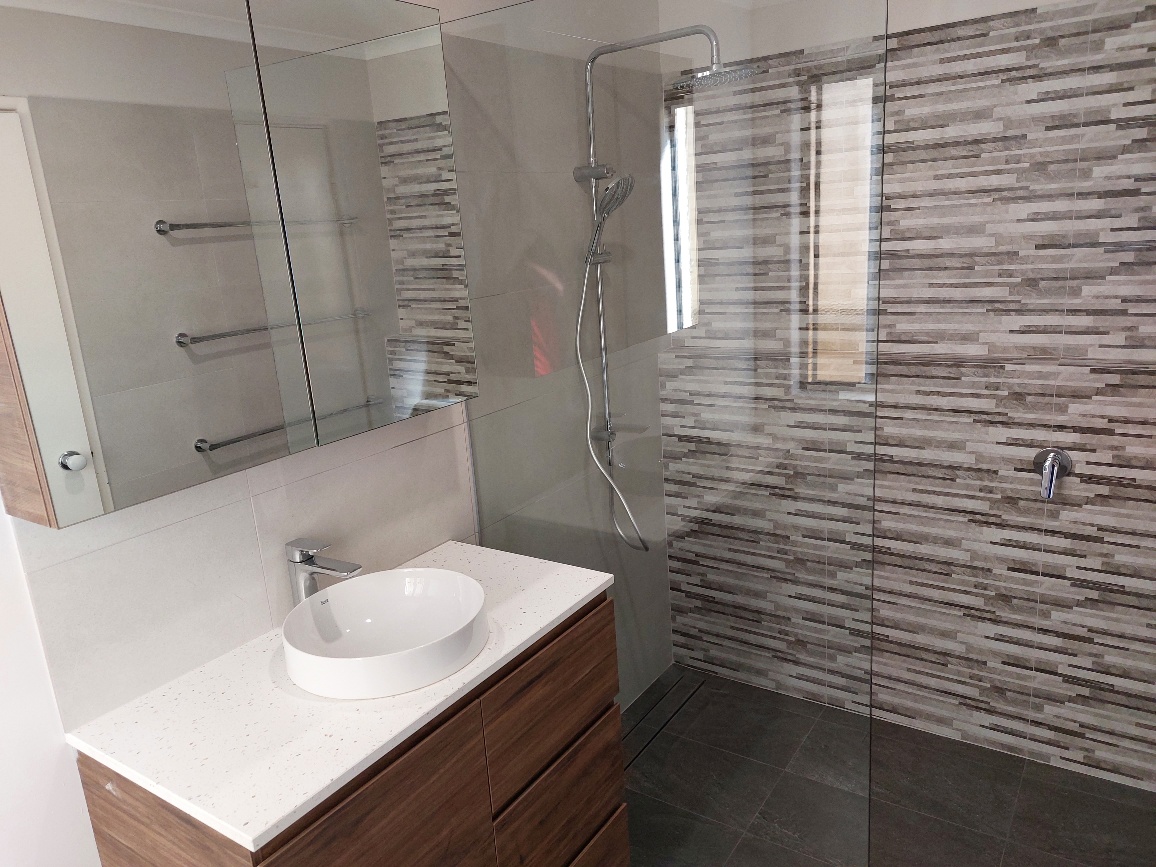 Bathroom Design in Perth
When it comes to bathroom design in Perth, it's important to strike a balance between functionality and style. A well-designed bathroom should not only be practical and efficient, but also a space that you enjoy spending time in. Whether you're planning a renovation or building a new home, there are a few key considerations to keep in mind when designing your bathroom.
Consider the layout of your bathroom
The layout of your bathroom is critical to its overall functionality. Before you begin designing, take into account the location of plumbing fixtures, the size of the room, and the flow of traffic. A well-designed bathroom should be easy to navigate and provide ample space for all the necessary fixtures and fittings.
Choose the right materials
The materials you choose for your bathroom can greatly impact the overall look and feel of the space. In Perth, natural materials such as stone, wood, and tile are popular choices for bathroom design. These materials are durable, easy to clean, and can add a touch of luxury to your bathroom. Consider using a combination of materials to create a textured and interesting look.
Think about lighting
Lighting is an often-overlooked aspect of bathroom design, but it's crucial for creating a functional and inviting space. Consider a combination of overhead lighting and task lightings, such as sconces or pendant lights. Natural light is also a great option, so consider adding a skylight or window to your bathroom.
Incorporate storage
Bathrooms can quickly become cluttered, so it's important to incorporate storage into your design. Consider adding a vanity with storage space, or installing shelves or cabinetry to keep toiletries and linens organized. Open shelving can also be a great option in order to add a modern and minimalistic touch to your bathroom.
Don't forget about the shower and bath
Showers and baths are the main focus of most bathrooms, so it's important to design them with functionality and style in mind. In Perth, walk-in showers and freestanding baths are popular choices. You can also add luxury features such as a rain showerhead or a spa bath. If you're looking for something truly luxurious, consider adding a steam shower or a spa bath with a built-in sound system.
By considering these key factors, you can create a functional and stylish bathroom. If you're looking for inspiration for your bathroom design in Perth, consider working with a professional designer or contractor who can help bring your vision to life. With the right design and materials, you can create a bathroom that will be the perfect retreat after a long day, and an oasis of luxury in your own home.
Total Kitchens and Bathrooms is a reputable company that offers a full range of bathroom design and renovation services in Perth. With our help, you can create the bathroom of your dreams, one that is both functional and stylish, and that will add value to your home for years to come. If you're looking to renovate your bathroom or build a new one, don't hesitate to contact Total Kitchens and Bathrooms for a consultation.