Make the Best Use of Your Space with Small Bathroom Renovation Ideas
Are you looking for small bathroom renovation ideas that could help you make the most of limited space? At Total Kitchens & Bathrooms, we're passionate about helping you improve the look and functionality of your small bathroom. Just because you have a small space doesn't mean it can't feel luxurious or exude a big personality. Our team can provide ideas for small bathroom renovations in Perth that align with your tastes, space and budget.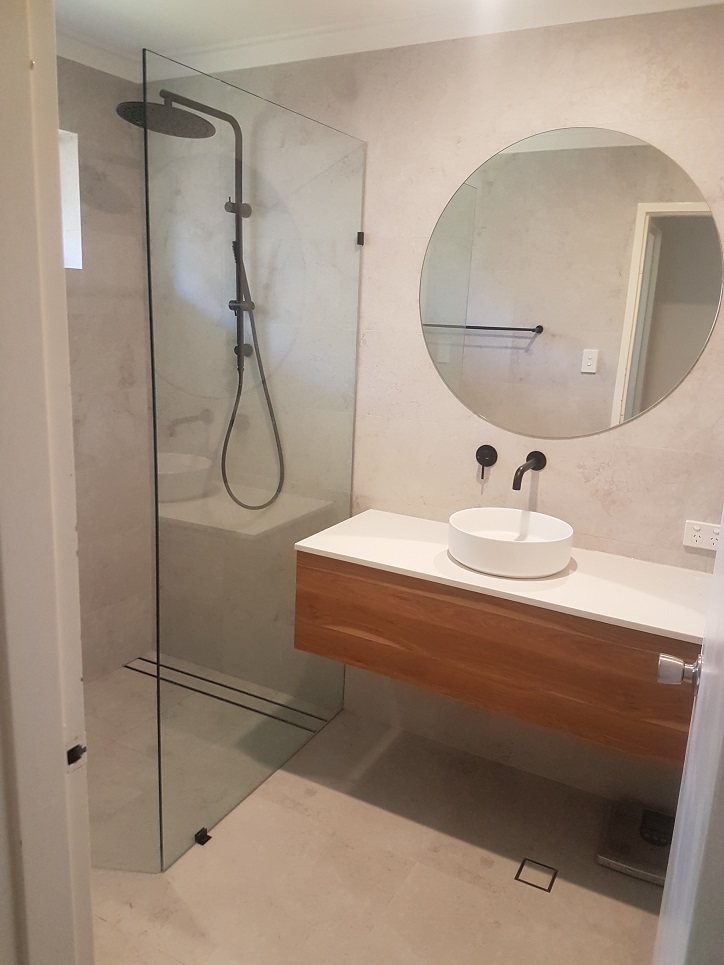 What Sets Us Apart?
Over more than two decades, we've learned how to provide an excellent experience for our clients from start to finish. When you engage our services, you'll find that we stand out in three key ways throughout the process:
Our design sense is wide-ranging, and we're capable of offering up bathroom renovation ideas for Perth homeowners that can excite even the most eclectic tastes. From the initial consultation to the completion of the project, we always prioritise delivering the results you have imagined. We encourage you to share your ideas and inspiration to guide the project.
We rely on Australian materials and fixtures whenever possible, including creating cabinetry in our own workshop. When you want to invest in local materials and craftsmanship for small bathroom renovations, we make it simple to do so.
We've made our installation processes as seamless as possible, which means less stress and disruption. Small space bathroom renovations have a bad reputation for making parts of your home unusable while creating lots of dust and debris. We know how to carry out upgrades in a reliable way that minimises all of these issues.
Things to Keep in Mind and Consider
Wondering what you need to keep in mind as you look to renovate a smaller bathroom? Although we'll go into more detail during a consultation, here are some quick thoughts to consider:
Use colour to great effect within small bathrooms. Using a "feature wall" design can give the space a unique character. You don't have to limit yourself to a solid colour, either. Some types of wallpaper have come back into vogue, while painted geometric designs are also appealing to those who want more modern small bathroom renovations.
Larger mirrors make the space seem roomier. Instead of sticking with a tiny vanity mirror, consider a design that incorporates a larger mirror – or even more than one.
Form and functionality can co-exist in these spaces, and it's important to explore designs that properly balance other considerations. A bathroom doesn't have to look drab and utilitarian, but aesthetics shouldn't get in the way of the room's purpose.
Call Us Today for a Cost-Effective Small Bathroom Remodel
With a limited amount of space to work in, making smart choices with small bathrooms is important. At Total Kitchens & Bathrooms, we take the time to understand what you want to do and what your budget can accomplish. We produce small bathroom renovation ideas that make it clear just how true the saying "big things come in small packages" can be. Contact us today to learn more.