Turn Your Dream into a Reality with Our Bathroom Designers in Perth
At Total Kitchens & Bathrooms, we've built our business around helping homeowners discover the hidden potential that can be unlocked within their properties. Our bathroom designers in Perth can listen to your ideas and absorb your vision, producing a refined plan that's aligned with your specific goals and tastes. You can rely on us to help you bring luxury modern bathroom designs to life both in terms of looks and functionality, no matter whether it's a small space or a roomy oasis.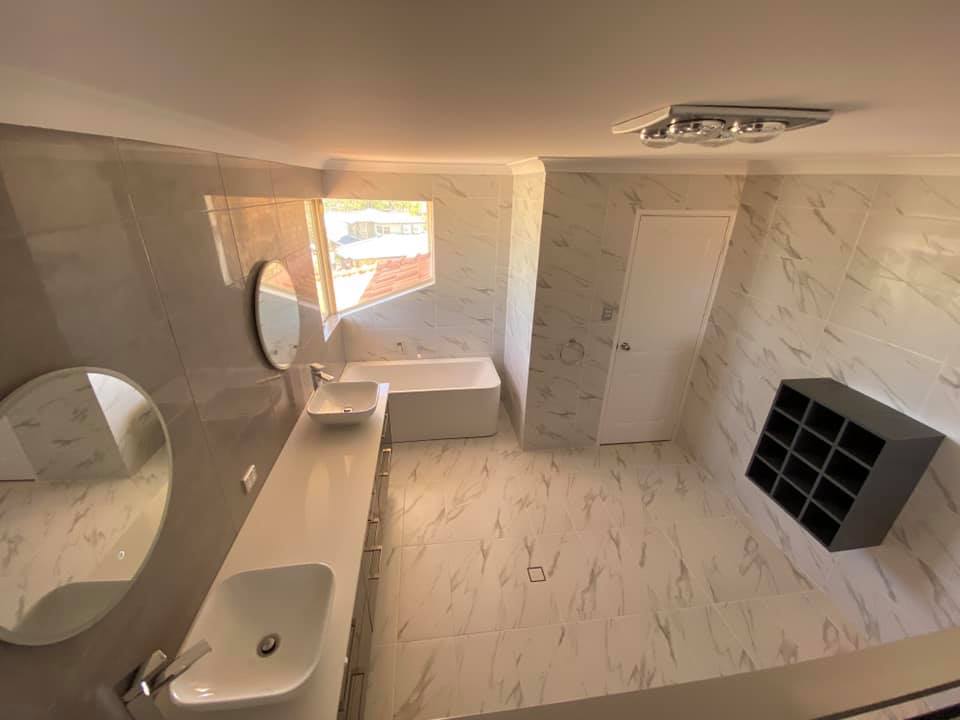 Signs You Should Invest in Our Bathroom Design Service
Why should you consider working with a designer for custom bathroom designs? Many homeowners choose to try "do it yourself" renovations or take on the oversight responsibilities themselves. This can be done successfully, but it's a lot more difficult and stressful.
Here's how to know when our services are the right fit:
You have a bathroom with a challenging layout that you'd like to improve, but you aren't sure of the best way to use the space.
You'd like to take a more "hands-off" approach, providing ideas but allowing a more experienced team to handle the heavy lifting of the project.
You want a design that matches a particular style that you prefer, or want to bring a bathroom's styling in line with the rest of your home.
How much of a difference can working with a bathroom designer make when it comes to completing a successful bathroom design in Perth? Bathrooms can be difficult spaces to update, largely because the location of certain fixtures may not be easy to change. However, with the right material choices and a contemporary approach to luxury bathroom design, you can make the most of any space, adding both comfort and value to your home in the process. Whether you want a modern ensuite for your master bedroom or a classic bathroom with lavish fixtures, we can get the job done.
Why Choose Our Bathroom Designers in Perth?
Total satisfaction is always our goal with every renovation job. When you request our help for classic or modern bathroom designs in Perth, you'll tap into benefits such as:
A free professional quote to start the process. After consulting with you on your ideas and desires, we can provide you with a detailed quote free of charge to make it simpler for you to assess your next steps.
Very high-quality materials and finishes, with a heavy reliance on trusted Australian manufacturing, supplemented by premium quality European goods as needed.
A better installation process. We commit to finishing our work quickly without cutting corners or leaving your home looking like a wreck for weeks at a time. Instead, our seamless service provides our clients with results they can start enjoying sooner.
We can be trusted to provide the best service, taking your bathroom renovation ideas into account to achieve an amazing outcome.
Call Total Kitchens & Bathrooms Today
A locally-owned business, Total Kitchens & Bathrooms is passionate about helping others bring their bathroom design ideas in Perth to life. We place good customer service and renovation outcomes at the forefront every day. Call us today to start a discussion about what we can achieve in your space.