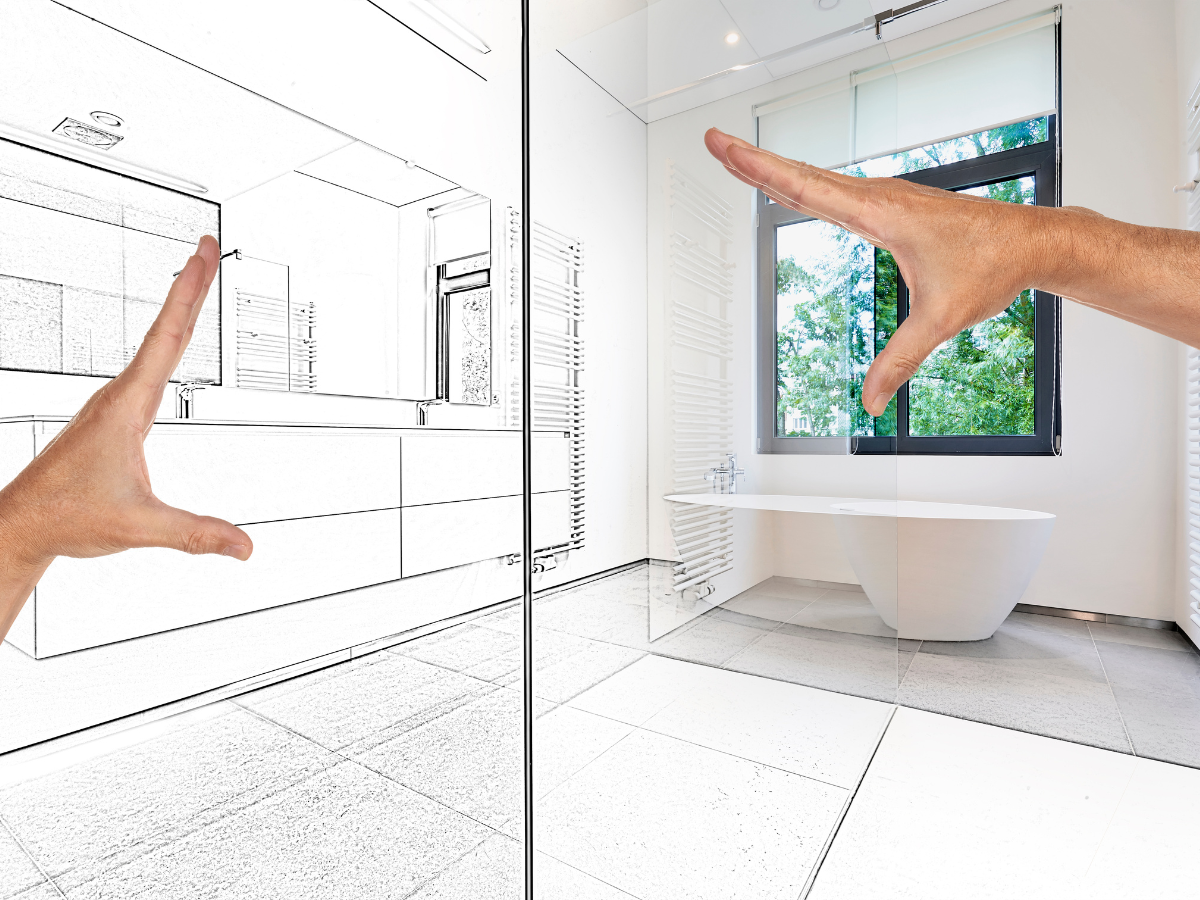 Are you ready to transform your bathroom into a luxurious oasis? Total Kitchens and Bathrooms is here to guide you through their comprehensive renovation process, ensuring your dream bathroom becomes a reality. As the leading experts in kitchen and bathroom renovations in Perth, their team of professionals collaborates closely with homeowners to bring their vision to life. In this blog post, we will dive deeper into Total Kitchens and Bathrooms' step-by-step renovation process, providing unique and helpful insights along the way.
Initial Consultation
Understanding Your Vision The initial consultation is an essential step in the renovation process. Total Kitchens and Bathrooms takes the time to listen to your ideas, understand your preferences, and assess your space. They will discuss your functional requirements, design aspirations, and budget considerations. This consultation serves as the foundation for creating a customized plan that aligns with your vision.
Helpful tip: Before the consultation, gather inspiration from magazines, online platforms, or Total Kitchens and Bathrooms' portfolio to help express your desired style and features.
Design and Planning
Crafting Your Personalized Concept Total Kitchens and Bathrooms' talented design team will transform your ideas into a tailored concept. Using cutting-edge design software, they create detailed 3D renderings and plans, allowing you to visualize your future bathroom. Their expertise in space optimization, aesthetics, and functionality ensures that every aspect of the design is carefully considered.
Helpful tip: Discuss your lifestyle needs and any specific challenges you face in your current bathroom. This will enable Total Kitchens and Bathrooms to incorporate innovative solutions, such as storage optimization or accessible features.
Material Selection
Choosing Quality and Style The selection of materials plays a significant role in the overall look and durability of your renovated bathroom. Total Kitchens and Bathrooms partners with reputable suppliers, offering an extensive range of high-quality fixtures, tiles, countertops, and cabinetry. Their team will guide you through the selection process, considering your preferred style, budget, and desired level of maintenance.
Helpful tip: Ask for samples or visit showrooms to see and feel the materials firsthand. This will help you make informed decisions and visualize how they will look in your bathroom.
Project Management
From Demolition to Completion Total Kitchens and Bathrooms understands that a well-managed project is key to a successful renovation. Their experienced project managers oversee every stage of the process, including demolition, construction, plumbing, electrical work, and installation. They coordinate with skilled tradespeople, ensuring a seamless workflow and adherence to timelines.
Helpful tip: During the renovation, create a temporary bathroom setup in another part of your home to minimize disruption to your daily routine.
Open Communication:
Collaboration and Updates Total Kitchens and Bathrooms values open communication and collaboration with homeowners. Throughout the renovation, their team will keep you informed about the progress, milestones, and any necessary adjustments. They encourage regular check-ins to address any questions or concerns you may have.
Helpful tip: Maintain a communication log or folder to document discussions, decisions, and any changes made during the renovation. This will serve as a reference and help you stay organized.
Finishing Touches
Attention to Detail As the renovation nears completion, Total Kitchens and Bathrooms focuses on the finishing touches that bring your bathroom to life. From selecting the perfect paint color to ensuring precise placement of fixtures and accessories, their team pays meticulous attention to detail. This ensures a seamless integration of all elements, resulting in a harmonious and aesthetically pleasing space.
Helpful tip: Consider incorporating personalized touches, such as unique hardware, lighting fixtures, or decorative accents, to add a personal touch